In this first experiment I tested the relationship between urban art and augmented reality.
I edited the @supersorte.nft shape to make some inside flower designs in different layers. These layers become interactive thanks to augmented reality: they split apart as the camera gets closer and merge together as it gets farther away.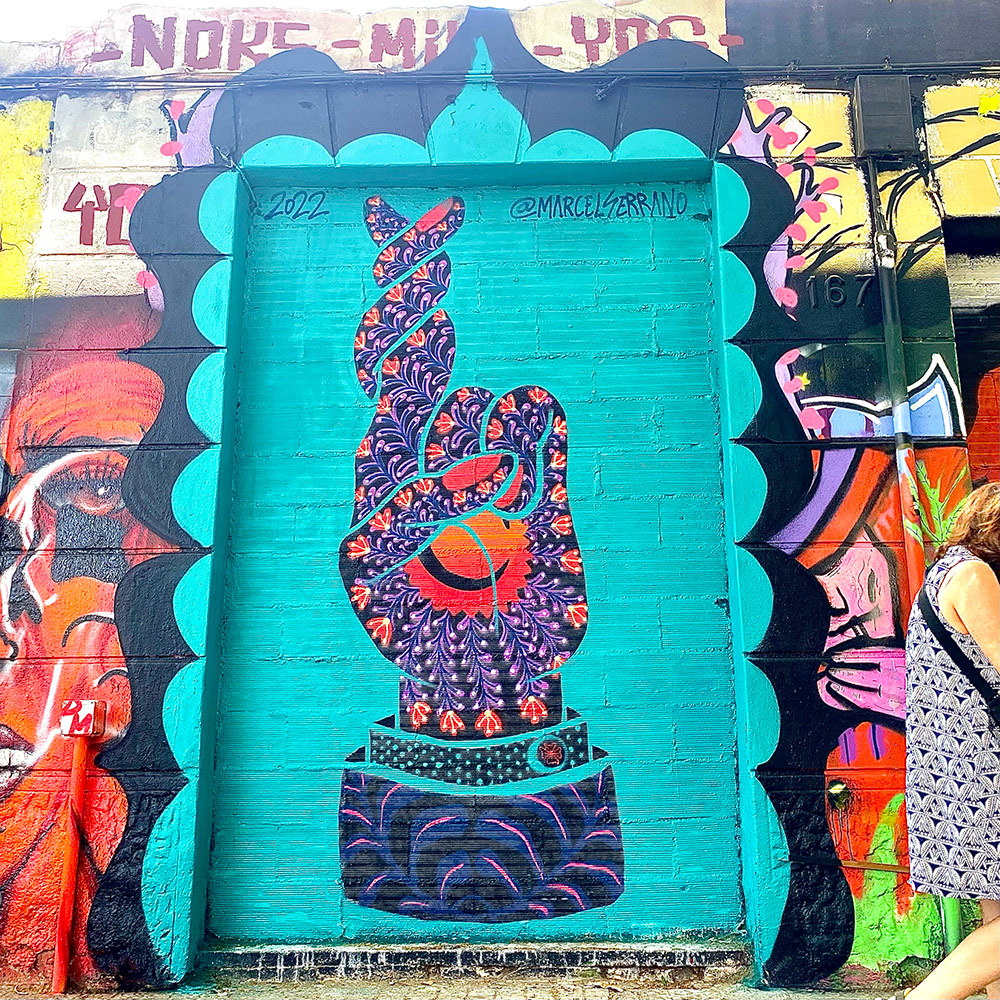 The augmented reality was created in Adobe Aero, the illustration was created in Procreate, and the mural was painted on a wall at Barcelona's @wallspot org.
---
Your turn!
Use this link to see the Super Sorte with augmented reality anywhere using your phone.

* Works on Iphone 8+ or newer, Samsung Galaxy S20 5G, S10, S10+ e S9+, Ipad and Ipad mini generation 5 or newer, Ipad Air generation 3 or newer and Ipad Pro geração 2 or newer.